Only two hours away from the sea, high in mountains, often covered with clouds and fog, on the altitude of 900 meters, is located Monastery Ostrog. When you first see monastery, you will think that it is not the man made.
The monastery was built in 17th century by Herzegovian metropolitan, Vasilije, who was later delared a sait and buried there.
Monastery attract visitors from different religions, because it is believed that relicts of Saint Vasilije are miraculous. Many claim that miracles happened to them after the prayer in this place.
15:00- Departure from Igalo. Bus can pick up the passinger along the way. We will make a short break on the place from where you will have beautiful view of Salt Lake.
17:15- Expected arrival in Ostrog. First, we will get settled on the place where we are going to sleep, and afterwards everyone is free to visit monastery.
9:00- Departure after the morning service
11:00 Expected arrival in Herceg Novi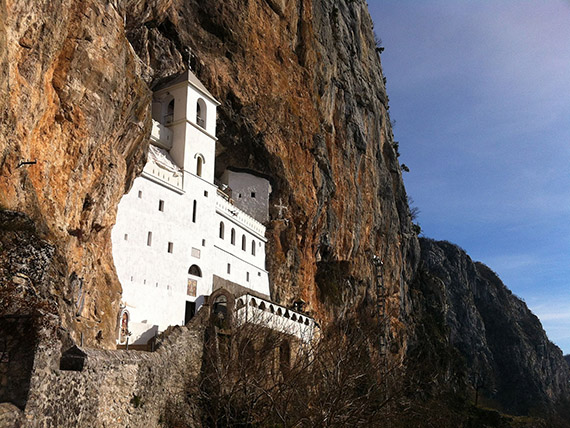 Price

Price of this trip is 30.00 euros
Za više pitanja kontaktirajte nas.