Trip Description
The capital of Bosnia and Herzegovina, Sarajevo suffered 1990s war and was almost completely destroyed. Today, though you will see bullet-scarred buildings,  its restored historic centre is full of welcoming cafes and lodgings.
We will visit Bascarsija, the heart of Sarajevo with distinct architecture, narrow streets and many great shops and cafes, as well as the place where WW1 started, WW2 memorial, Tunnel that saved Sarajevo, Avaz tower and more. You will have a chance to immerse yourself in culture and traditional ways, try traditional food and coffee and fall in love with this  city.
5:00- Departure from Herceg Novi
We will have break for breakfast an the way
11:00-19:00- Sarajevo
24:00-Arrival in Herceg Novi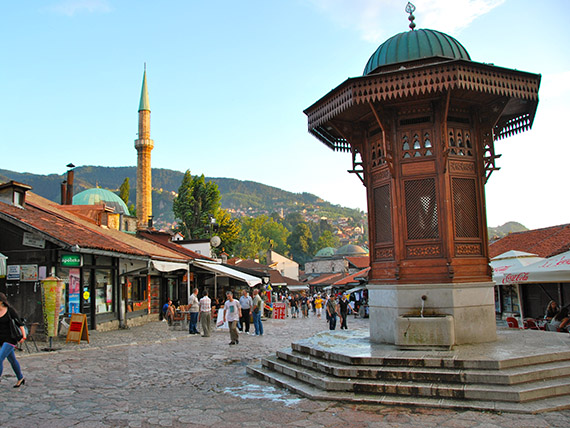 Price

Price of this trip is 45.00 euros
For more questions contact us.