Trip Description
This half-day trip gives you the chance to visit the "must see" coastal towns of Montenegro, enjoy ride around Boka Bay and to experience distinct beauty, culture and history.
PERAST: "Looking like a chunk of Venice that has floated down the Adriatic and anchored itself onto the bay, Perast (Пераст) hums with melancholy memories of the days when it was rich and powerful. Despite having only one main street, this tiny town boasts 16 churches and 17 formerly grand palazzos. While some are just enigmatic ruins sprouting bougainvillea and wild fig, others are caught up in the whirlwind of renovation that has hit the town" writes Lonely Planet. Apart from the town, you will have chance to visit church Sveti Nikola and island Our Lady of the Rocks.
KOTOR: Deep inside the Boka Bay, cozy and surroundered with high mountains, lays Kotor. The city is the part of UNESCO's World Heritage , It was built between 12th and 14th century and is filled with medieval architecture and historic monuments. Take time to enjoy tradition and culture of the old town, climb the city walls and take amazing pictures.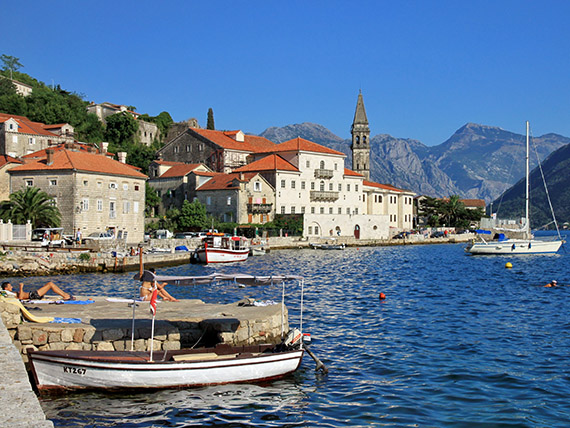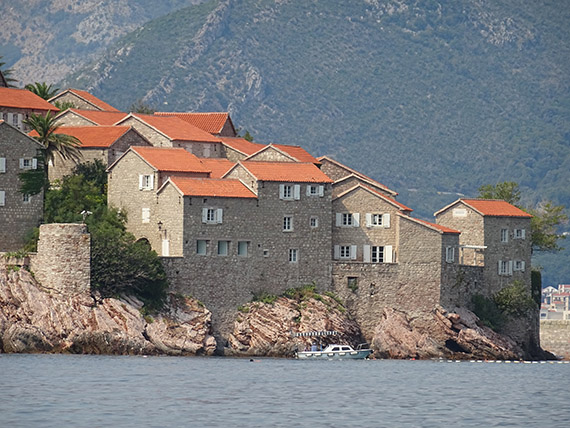 BUDVA: Budva is considered one of the oldest settlements in Adriatic. Over the time, Budva experienced big urbanization and started to attract many tourist. Combination of history, tradition, old architecture with new, modern life and buildings is what makes Budva interesting and special.
SVETI STEFAN: Once a fishing village, this peninsula was turned into luxury town-hotel that attracted many famous people, among them Marilyn Monroe, Sophia Loren, Angelina Jolie and Brad Pitt. Today, It is closed to tourists. We will go to the view point from where you can take picture, and after that you will have free time to enjoy beautiful beach on the plate of Sveti Stefan.
Price

Price of this trip is 30.00 euros
For more questions contact us.