Travel Program
At less than two hours from the sea, high in the rocks, often hidden by clouds and fog, at an altitude of 900 meters, is located Monastery Ostrog, one of the most visited shrines in the Christian world.
The monastery was built in 17th century  by Metropolitan Vasilije who was also buried there and declared saint and miracle worker.
The monastery is visited by the faithful of all religions and nations as it is believed that the relics of Sv. Vasilije of Ostrog are miraculous.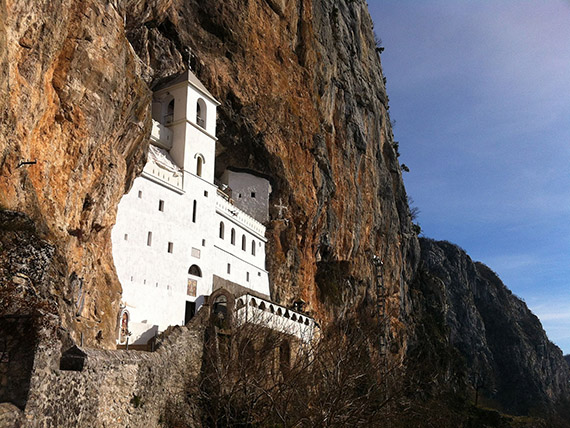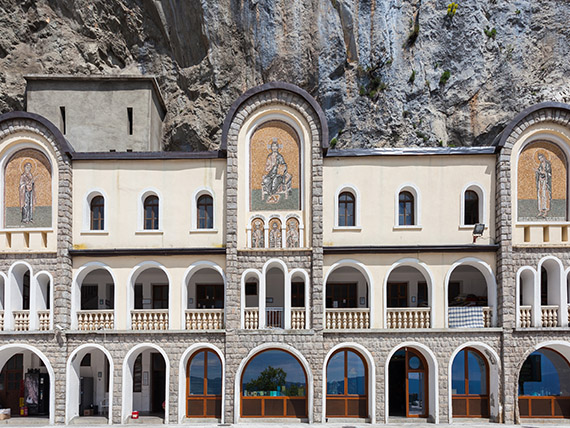 Description of the trip
This tour starts from Igalo at 6:30am. The journey continues along the Bay of Kotor to Lipci, from where we pass  into the interior, leaving behind a beautifull  panorama of Boka Bay
We make  short photo-pause in  Trubjela  which offers  view of the Salt lake
Expected arrival  at the gate  of the Upper  Monastery is 9:00am. Free time of 2 hours is envisaged for visiting  Upper Monastery, Church of Matyr Stanko and Lower Monastery.
In the return from Monastery Ostrog we make pause for lunch. Departure from the restaurant  at  12:30pm. In the return you have also a oportunitu to take a photos of Boka Bay. The expected arrival in Herceg Novi is at 2:00pm.
Price

Price of this trip is 22.00 euros
For more questions contact us.