Only two hours away from the sea, high in mountains, often covered with clouds and fog, on the altitude of 900 meters, is located Monastery Ostrog. When you first see monastery, you will think that it is not the man made.
The monastery was built in 17th century by Herzegovian metropolitan, Vasilije, who was later delared a sait and buried there.
Monastery attract visitors from different religions, because it is believed that relicts of Saint Vasilije are miraculous. Many claim that miracles happened to them after the prayer in this place.
Trebinje is called the city of sun and platans and It is one of the most beautiful cities in Bosnia and Herzegovina. There are many temples and monuments to be seen and you will probably want to take a stroll around or just have a coffee under the platans and enjoy charming atmosphere of Trebinje.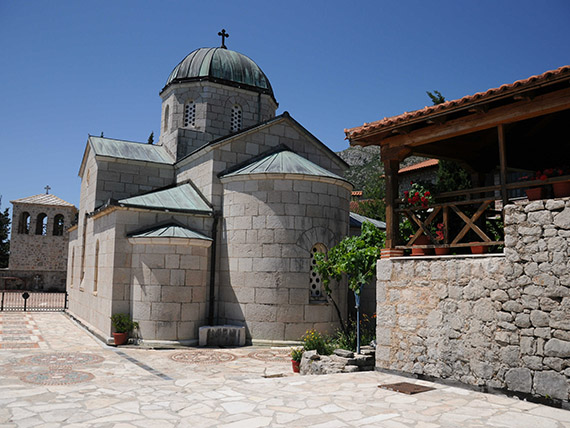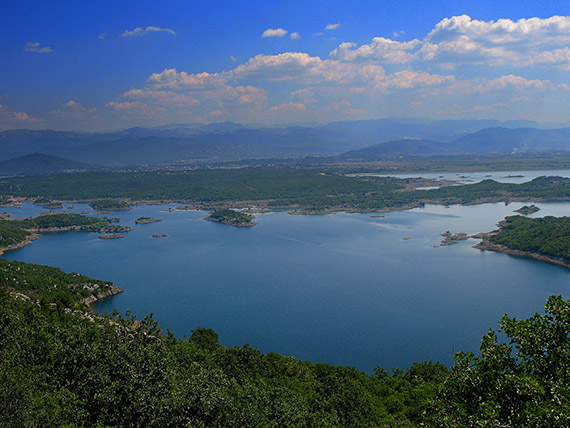 6:30 – Departure from Herceg Novi. Short break on the viewpoint.
9:00 – Arrival in Ostrog. You will have 2 hours of free time.
11:00 – Departure from Ostrog. We will make a break for lunch until 12:30.
13:45 – Arrival in Trebinje. We are going to Crkvine  from where you will be able to see whole city and take nice pictures. Guide will show you different parts of the city and Arslanagica bridge. You will here the legend of how it was built and why they placed it there. You will have the opportunity to visit Hercegovacka Gracanica monastery here and see the place where famous poet, Jovan Ducic was buried. After the visit of Crkvine, we are going to Tvrdos monastery, where Saint Vasilije of Ostrog became a monk. The monastery owns vineyards, winery, aperies and you will have time to take a look around, try wine and buy some honey if you want. Afterwards we are going back to the city where you will have free time to see old city and walk around.
17:00 – Departure from Trebinje
18:00 – Expected arrival in Herceg Novi
Price

Price of this trip is 30.00 euros
For more questions contact us.